Colorado Scenic Byways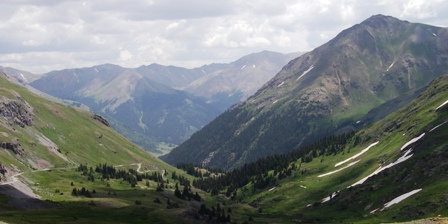 Colorado scenic byways are a great way to get off the beaten path and really experience the beauty of this state. Some of these are easy going roads and others are high altitude 4wd mandatory! Know where you are going and be prepared. Join us on these beautiful byways and check the top pics from the Adventure Team. Also, have a look at the most informative book around.

Adventure Team's Favorite Scenic Byways
Alpine Loop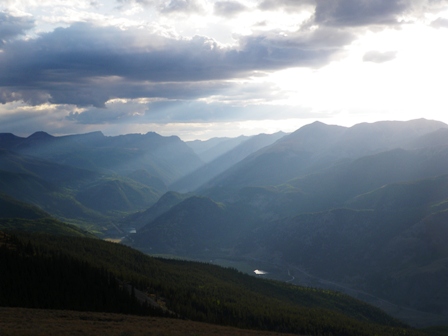 The Alpine Loop is a favorite high altitude, stunning scenery, 4wd road. This drive winds it's way through the trees until you reach the alpine tundra and climb over Cinnamon and Engineer passes both of which are over 12,000 feet. If you are here in July be sure to stop in the American Basin and view the amazing wildflower display. The best starting point is Lake City but the loop can be accessed from Silverton or Ouray as well.
West Elk Loop
This is a wonderful summer trip around the West Elk Mountain range. 2wd is acceptable on this summer trip. Once the snow starts Kebler Pass (gravel road) will be closed. We think the best portion of this loop includes the views of the Black Canyon.
Trail of the Ancients
Take a trip through Anasazi Country and explore the incredible history and archaeology of this area. This National Scenic Byway leads you to places like Mesa Verde National Park and the Anasazi Heritage Center. We love this drive for the rich history and unique beauty.
Grand Mesa
Come explore this huge mesa and enjoy the abundance of recreation opportunities. Grand Mesa is loaded with lakes and streams for the fisherman and big green meadows for great views in teh summer. In the winter bring your snowshoes and cross country ski gear to enjoy the snow. This is truly a beautiful place.
Trail Ridge Road
This 50 mile high altitude road cuts into Rocky Mountain National Park where the scenery is always majestic. There will be peaks in every direction and meadows below. Keep you eyes peeled for elk and bighorn sheep and do not forget the camera!
Cache La Poudre to North Park
Cache La Poudre Canyon alone makes the 100 mile trip worth while. Throw in the Colorado State Forest 70,000 acre preserve and wildlife viewing in North Park and the trip is incredible. This Colorado Scenic Byway is on amazing drive so try to be safe and watch the road! More Coming Soon...





Leave Colorado Scenic Byways and Return Home