Colorado Wilderness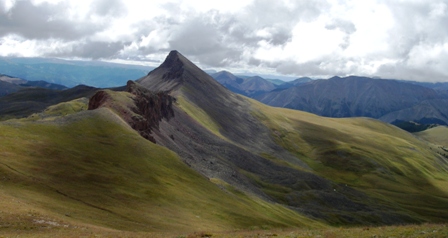 Colorado Wilderness areas are special places and we love to explore them. The lines can be blurred between National Parks and wilderness areas. They are both wild but we seperate them by visitor centers and entry fees. The parks are major attractions that see far more tourists than the average wilderness. If you are looking for information on a park visit our National Parks or State Parks. Otherwise check out our favorite wilderness areas below.

What is a Wilderness Area?
A wilderness area is
uninhabited
by humans and does not allow any motorized vehicles or equipment within the boundaries. You cannot ride a bike in a wilderness but horses are allowed. The purpose of a wilderness is to allow self-sustaining ecosystems remain intact and provide humans with a low impact and low use recreational area. Wilderness areas vary in size and dimensions and the meaning of a
true
wilderness varies. John Muir considered a wilderness a vast landscape that required a minimum of 2 days to ride across on horseback.
Adventure Team's Favorite Wilderness Areas
Uncomphagre Wilderness
One of the best areas we know this wilderness has minimal crowds, great trails, two fourteeners, awesome fishing, and tons of wildlife. The 102,721 acres has some diverse and rugged terrain. The trail system allows you to cover some serious ground making this a great place for backpackers.
Weminuche Wilderness
The largest in Colorado at over 488,000 acres this wilderness is located in Southwest Colorado not too far from the Uncomphagre area. There are 13ers, 14ers, extensive trails, backcountry lakes and streams, wildlife and the Continental Divide. You could explore this massive area forever and you would not be dissapointed.
Powderhorn Wilderness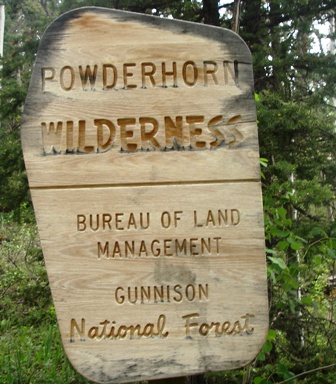 At 62,000 acres this area seems much larger. There are plateaus, high alpine lakes, many elk and mule deer and some great trails. The fall turns the large aspen in this area golden and you may hear elk bugling and crushing falling leaves in the forest. The trails and fishing are fantastic and solitude is not hard to find. If you visit in the fall wear blaze orange to let the hunters know you are human.





West Elk Wilderness
We call this 176,412 acres of peaks, valleys, wildflowers, solitude, wildlife, trout, trails, etc. We can go all day but you have to see it to believe it. The fall colors are amazing and the wilderness is large. The traffic is low except during hunting season. If you have horses this is the perfect place to go for a long trail ride. You can get supplies in Gunnison, Almont or crested Butte before you hit the trail. We love this Colorado Wilderness.
Hunter-Frying Pan Wilderness
The reason we chose this 82,026 acre wilderness is because of the proximity to four other great wilderness areas. The popular Holy Cross, Collegiate Peaks, Mount Massive, and Maroon Bells-Snowmass Wilderness areas are right next door. In fact, they seem to overshadow this gem and make it very easy to find solitude here. Like the other areas you will find stunning views, trout, wildlife and great trails.
Flat Tops Wilderness
235,214 acres of lakes, streams, peaks, plateaus and wildlife. The alpine tundra here is incredible and the trails are extensive. There are massive elk herds so be prepared to be breathless if you run into one. This area is beautiful and is great for horses, hunting, hiking and flyfishing.
Colorado wilderness areas provide you with a large expanse of terrain to explore. You will find fewer people and access to more rugged terrain than most places offer. Enjoy the wilderness but protect it and practice Leave No Trace guidelines.

Visit the Colorado Wilderness website for information on all of Colorado's fantastic wilderness areas.



Leave Colorado Wilderness and Return Home