Colorado State Parks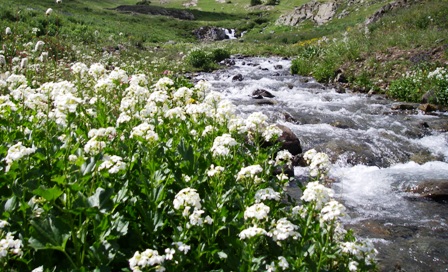 The 43 Colorado State Parks provide many great recreational opportunities. We have reviewed our favorite parks in the state for you. If you want a complete listing visit the official site of Colorado State Parks. Adventure Team Favorites


Navajo State Park
Navajo Reservoir straddles the Colorado-New Mexico line. This large reservoir can be crowded with houseboats and people during the heat of the summer but it is great in the fall. There are several trails in the park for hikers and bikers and the camp sites are plentiful for tents and rv's. If you plan on fishing you need a Colorado and New Mexico license in case you cross the line. Below the reservoir on the New Mexico side is the famous San Juan River tailwater. Bring tiny flies if you plan on fishing this great river. Overall this is a great place for recreation. We love the winter months for viewing wildlife and the quiet tranquility.
Arkansas Headwaters
This park is awesome. The feature attraction is the world class whitewater but there is something here for everyone. Besides the class IV and V rapids there are also class II and III for a more mellow float. There are great campsites that allow to walk right to the river. Bring your rod because the fishing is also world class! There are also several great trails and an abundance of wildlife. This is a top notch park.
Rifle Falls
The waterfalls here are something you just have to see. They are incredible. You can stay at the campground and hike a short trail to the falls. There are also caves and hiking trails to explore as well as good fishing in the stream. The park is also close to BLM and White River National Forest lands, extending the recreational opportunities.
Steamboat Lake
Scenic Scenic Scenic! We love Steamboat Lake for year round beauty and recreation. The campgrounds are great, the trails numerous and the opportunities endless. Hiking and fishing are prime spring through fall and once the snow flies you will be hard up to find a better place for snowshoes and cross country skiing. There are even open rv spaces in the winter. You will have to spend a few days there to really appreciate this great park.
More coming soon...